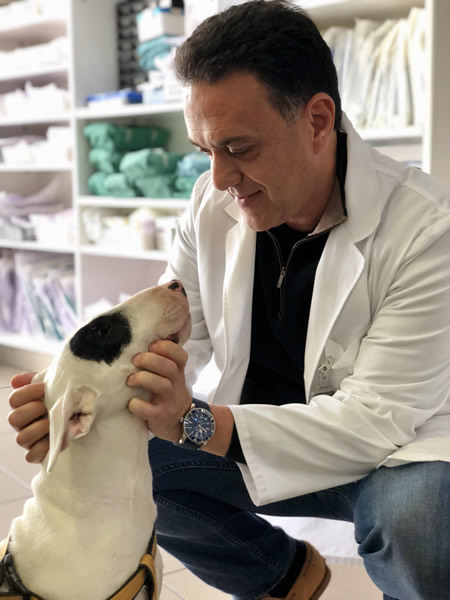 Dr. Christos Yiapanis
Dr. Christos Yiapanis received his Veterinary Degree from the Aristotelian University of Thessaloniki.
He gained a surgery certificate by the Royal College of Veterinary Surgeons and he is currently completing his residency with the European College of Veterinary Surgeons as a recognized specialist in surgery.
Dr. Yiapanis' areas of interest include veterinary orthopaedics and general soft tissue surgery, as well as oncologic, ophthalmic, thoracic and neurosurgery.